Helping the community
Our chapter sponsors philanthropy and community service events around Minneapolis to give back to the local community and strengthen our brotherhood. From serving dinner at the Simpson Shelter, to making cookies at the Cookie Cart, to auctioning off our senior members as dates to raise money for cancer awareness, our chapter aims to give back in the most fun and rewarding ways possible.
Date Auction: Date Auction is our largest and most collaborative community service event put on by Alpha Kappa Psi each year. After growing and developing this fundraiser for five years, we were able to raise $3,800 in 2015 to donate to the University of Minnesota's Masonic Charities for cancer research. This event that engages local businesses and their generous contributions is one of Alpha Kappa Psi's pride and joys and makes for a very fun night of auctioning off our one-of-a-kind members that are paired with date packages in addition to a silent auction and raffle.
Tom Burnett Jr. Charity Golf Tournament: This is an annual event put on by the students of Alpha Kappa Psi that raises scholarship money in honor of our fallen brother. The Alpha Kappa Psi Scholarship Fund awards these scholarships to people within the University of Minnesota who have strong academic records and leadership experience. Since 1988, the Scholarship fund has awarded $1,233,292 in scholarships to 204 recipients.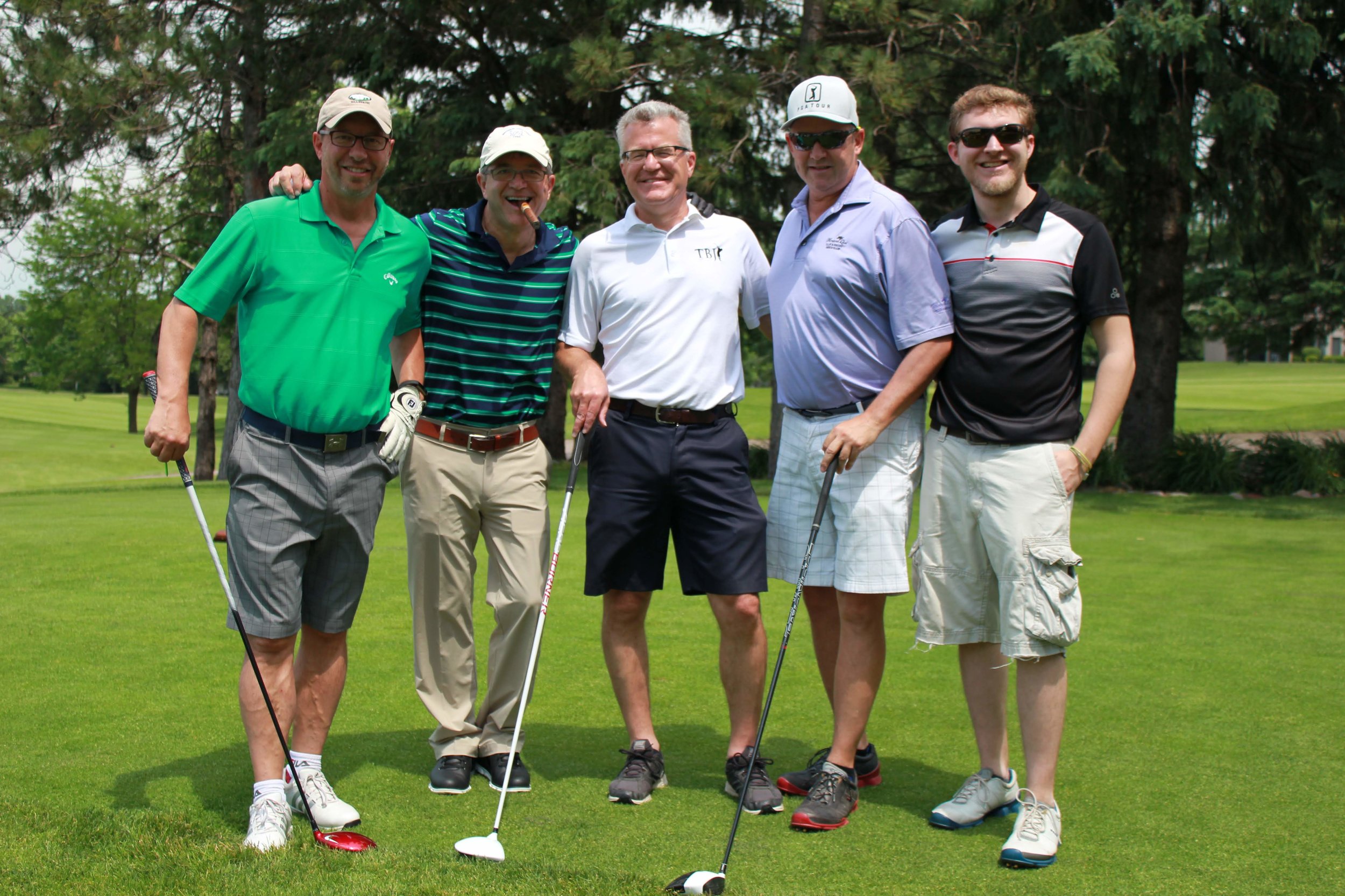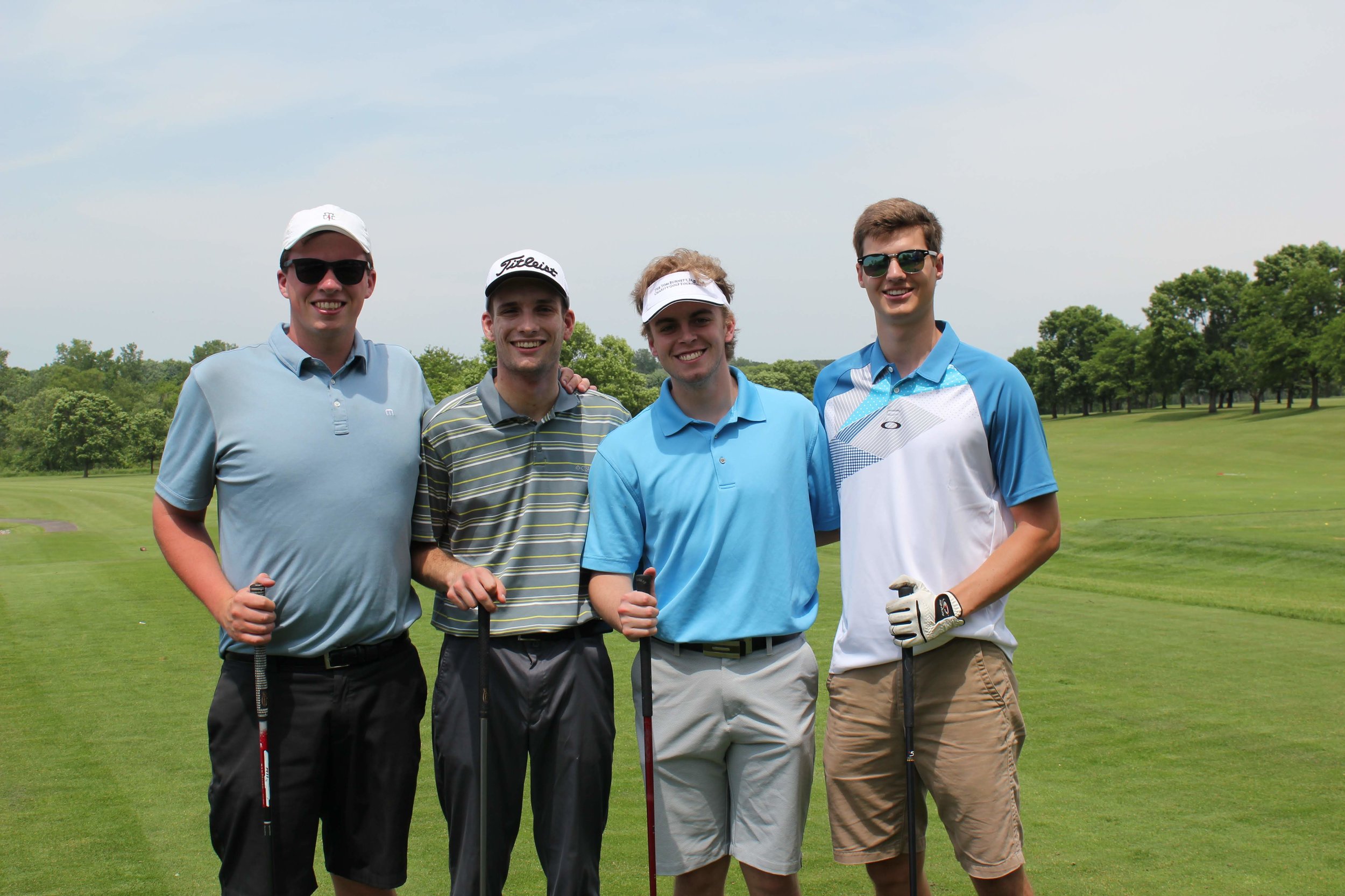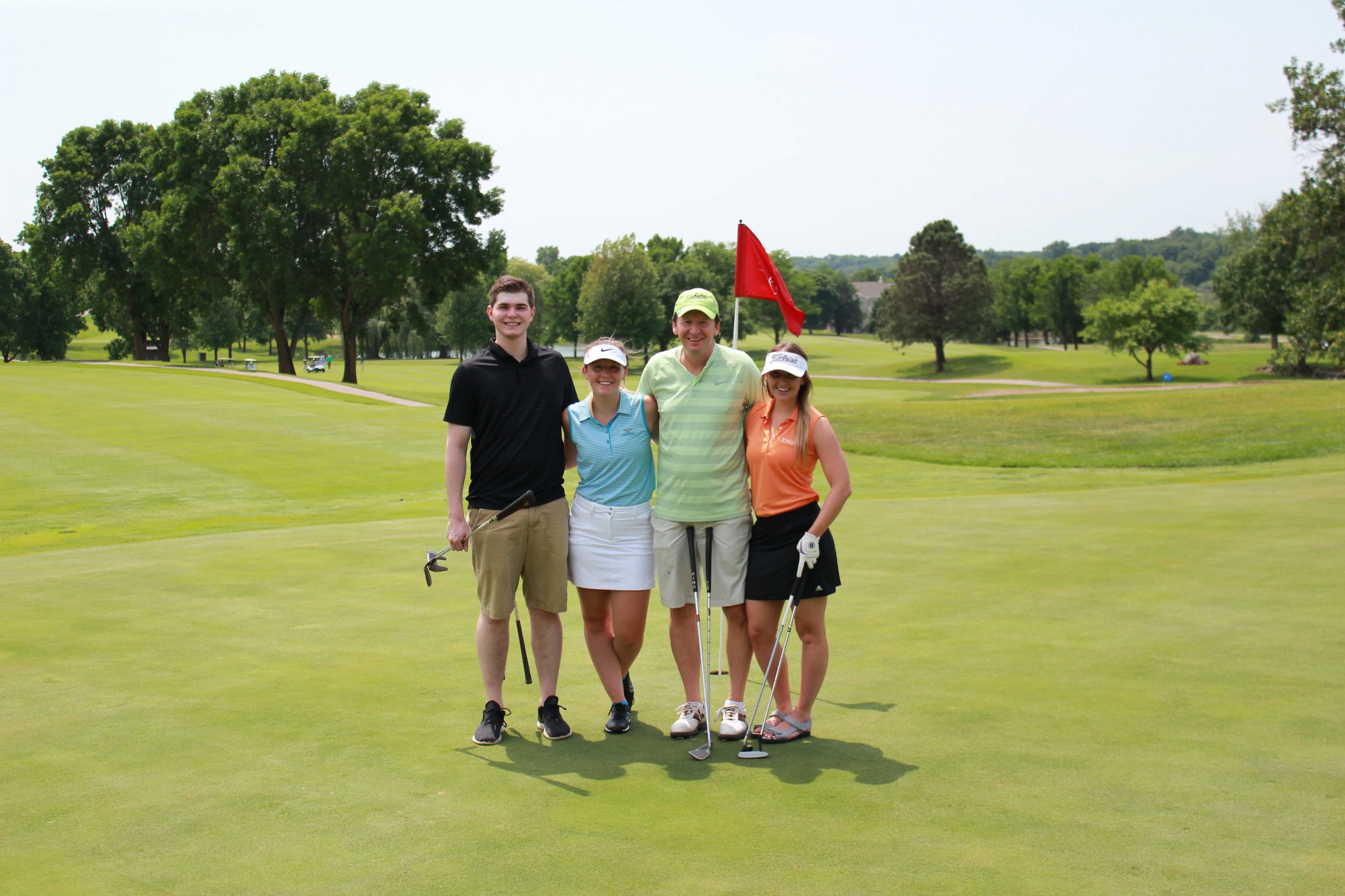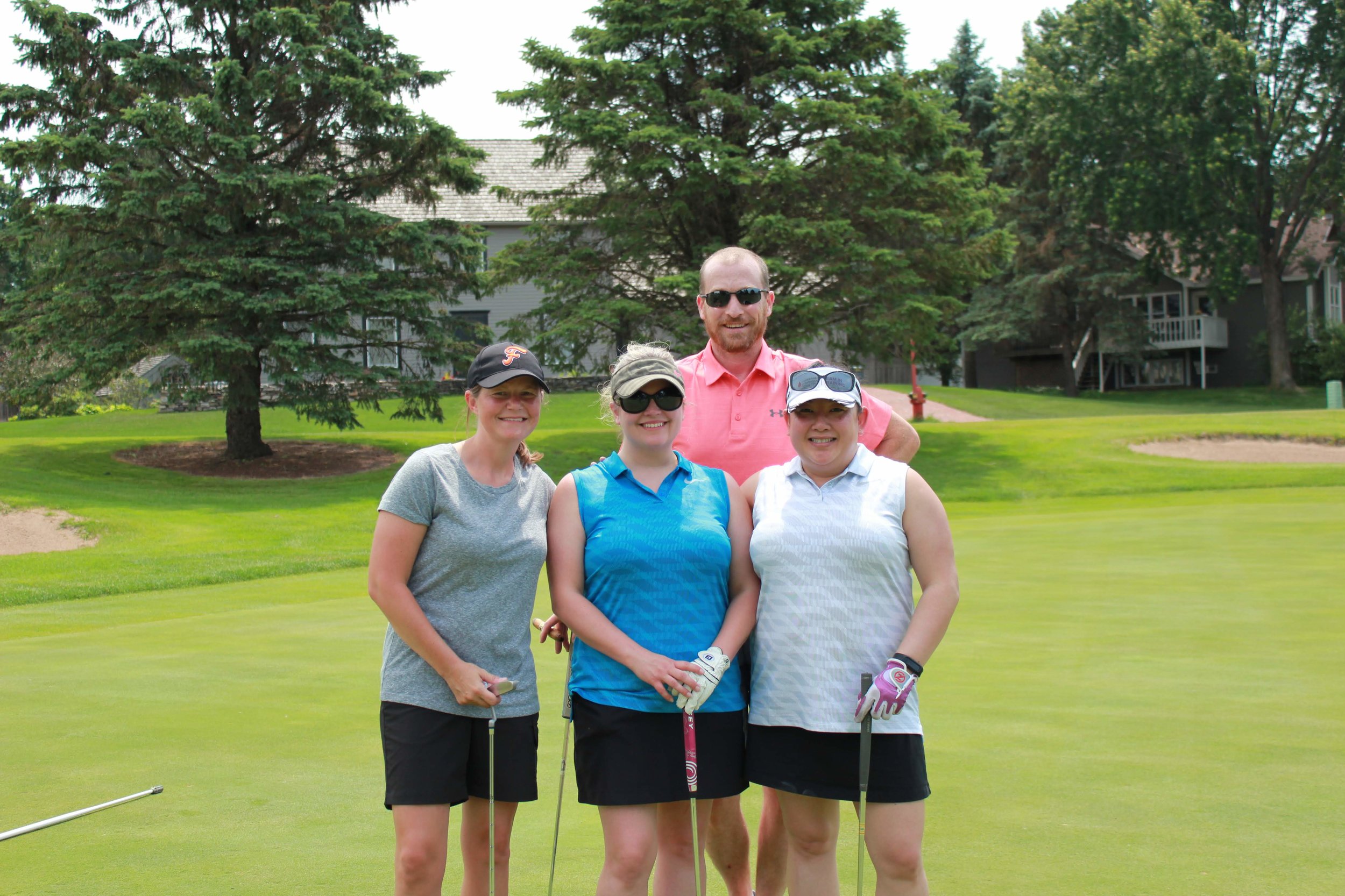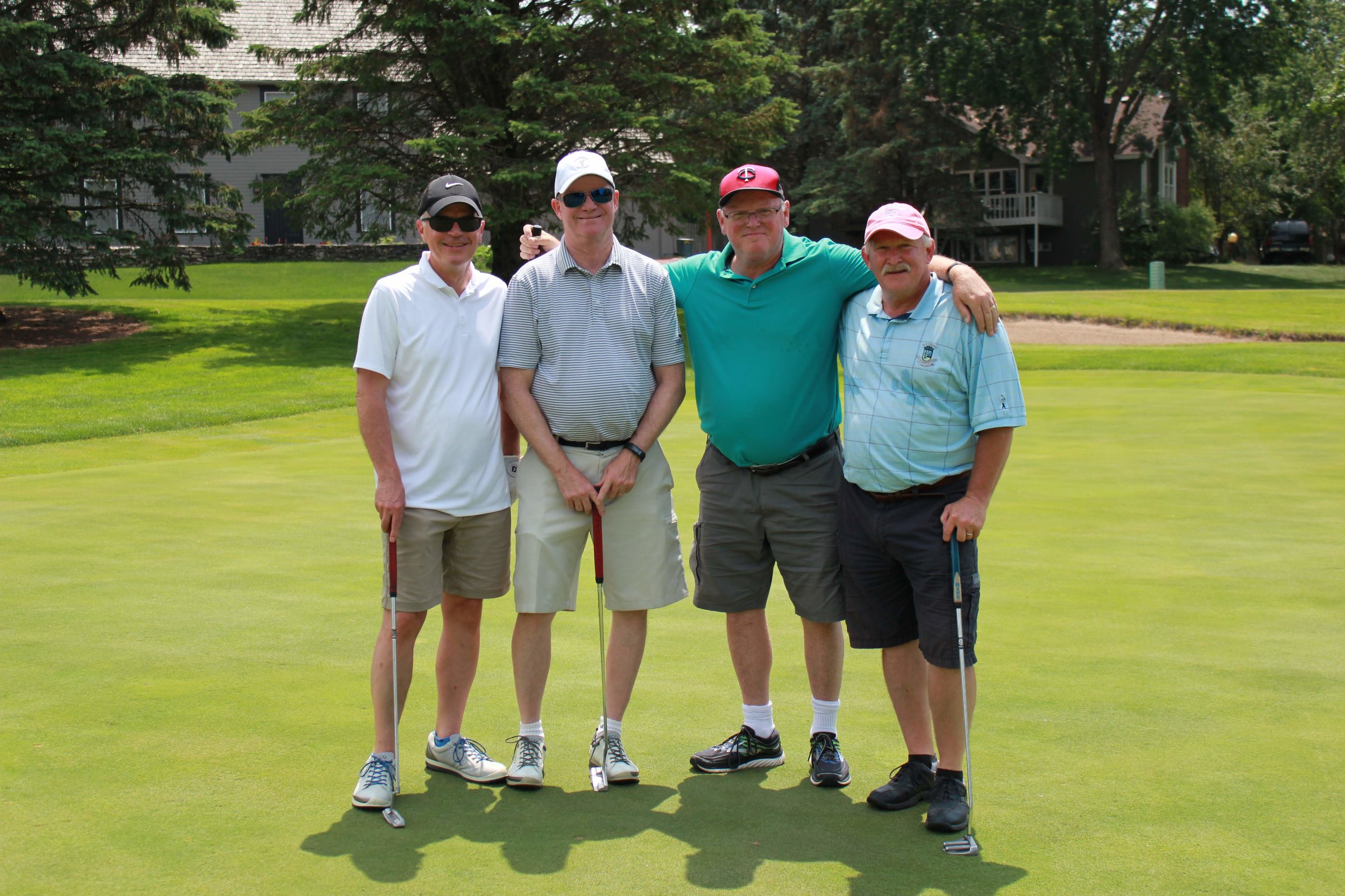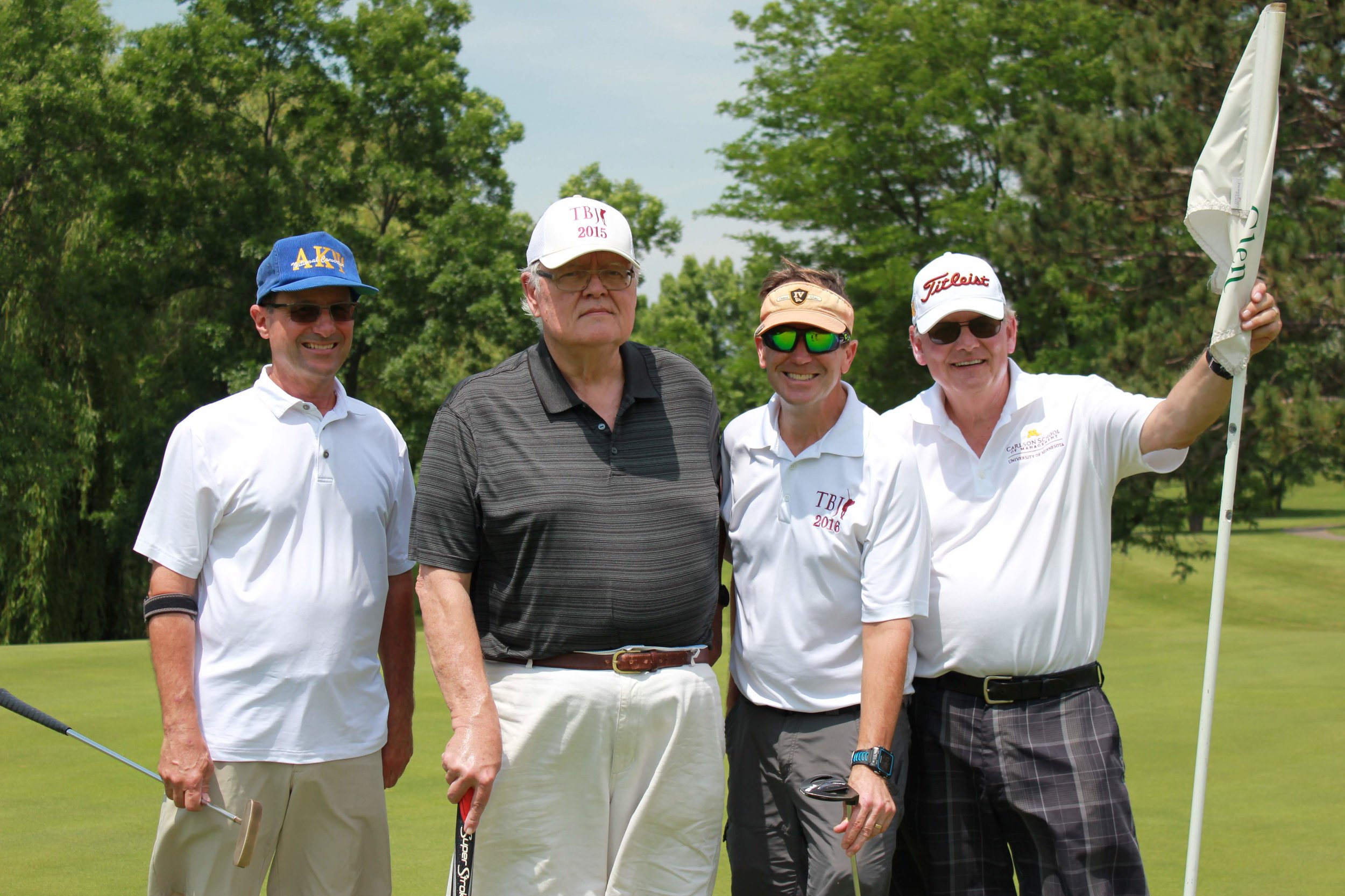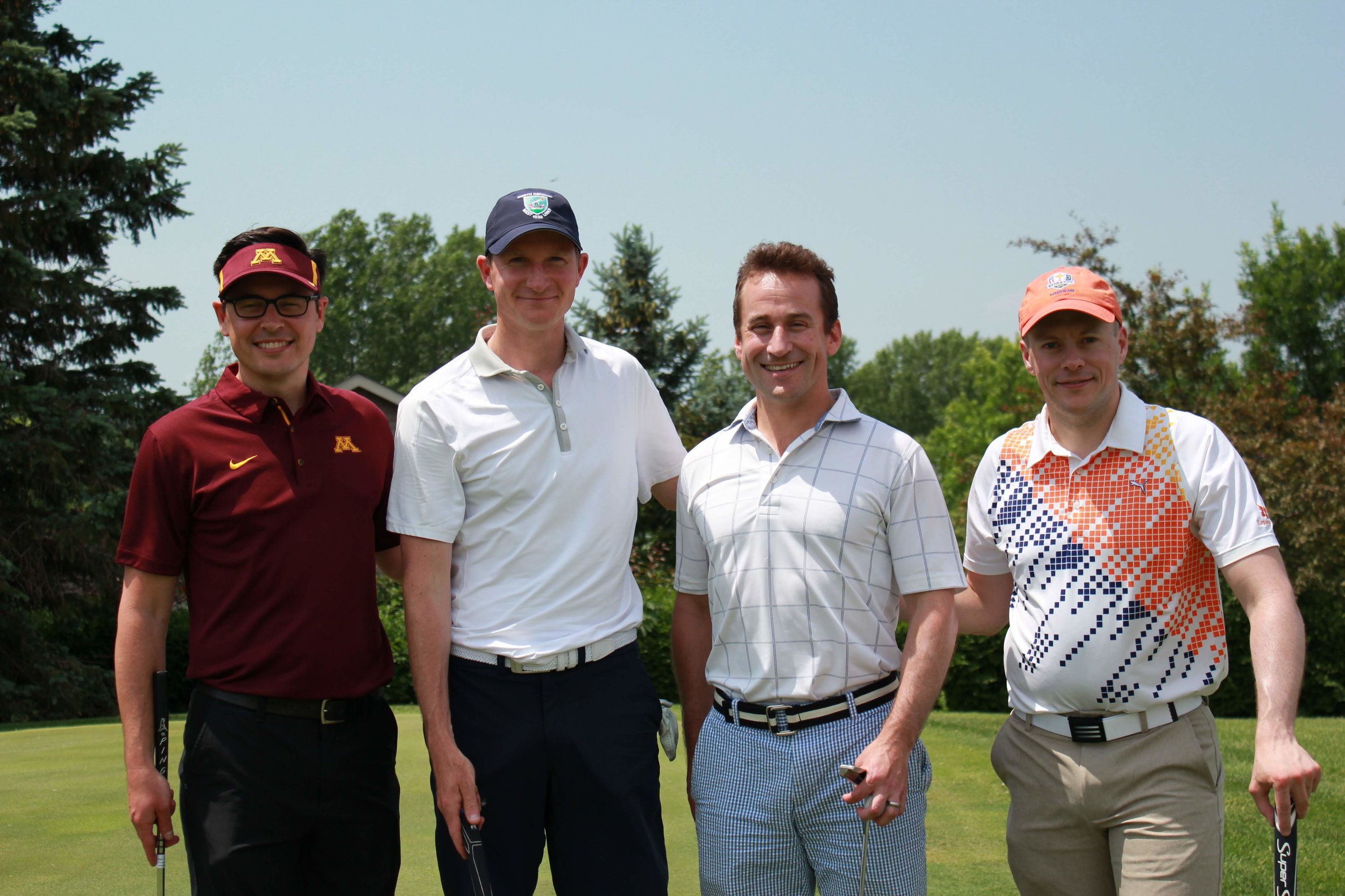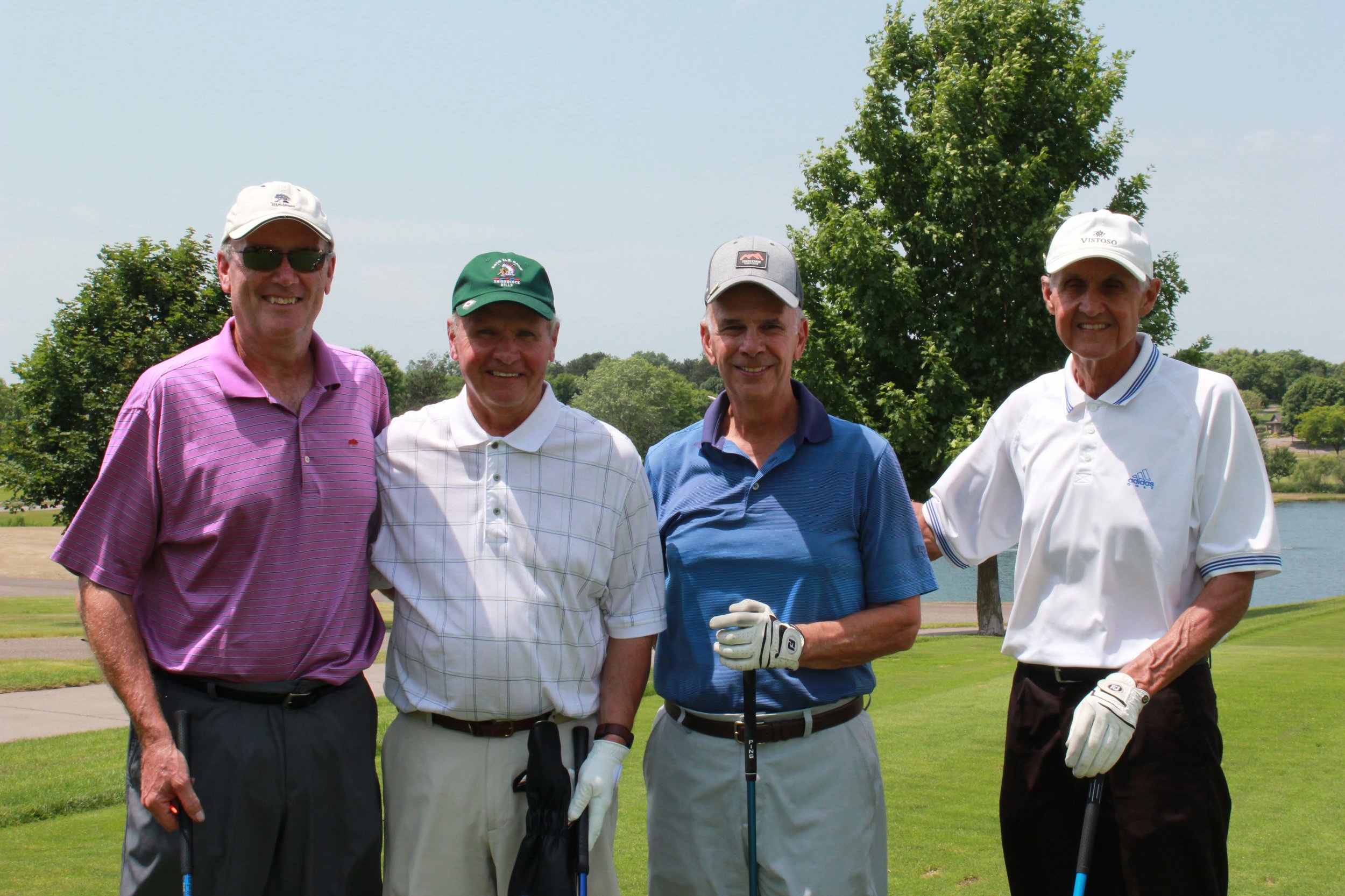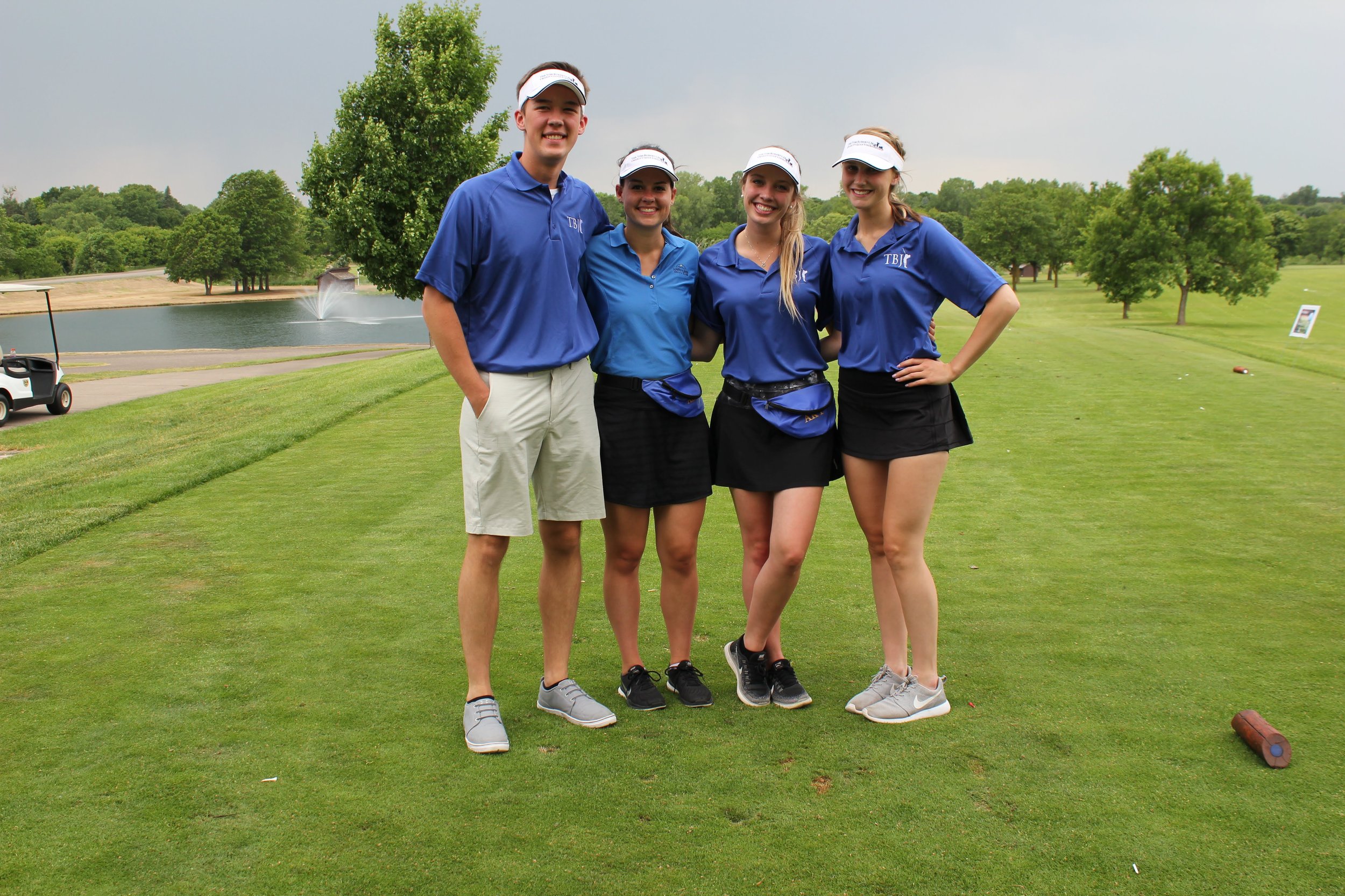 Loaves and Fishes: Loaves and Fishes is a non-profit organization serving free, nutritious meals to those in need in seven Minnesota counties. They are the largest "open to the public" meal program in the state. They are guided by their vision that all people, regardless of socioeconomic, cultural, or ethnic background, deserve to meet their basic needs for food, dignity, and respect. At Loaves and Fishes, our members help serve and hand out food, while interacting with everyone that comes in from around the community.
Simpson Shelter: At the Simpson Shelter, our members work as teams to provide meals to the homeless. From purchasing the food, to preparing the meals, setting up tables, serving, and take down, our membership provides dinner to over 100 homeless men from around the city. Gabbi Fasnacht, a member since Fall 2013, shared "one of my favorite parts of serving meals at The Simpson Shelter was seeing the joy that radiates from each person receiving dinner...their smiles and gratitude isn't something that you see that often."
Cookie Cart: At the Cookie Cart, our members work with youth employees preparing cookie dough all the while educating them on business professionalism and providing advice for their next steps towards finishing high school and attending college. The Cookie Cart provides youth in the community with the opportunity to work their first job while attending classes to learn how to balance a check book, manage a savings account, and master their customer service. "The Cookie Cart is great because it allows us to share our experiences with younger kids that I know it will have an impact on," Matt Haralson, a member since Fall 2012.
Feed My Starving Children: At Feed My Starving Children, our members work in teams to pack meals for the impoverished children around the world. By the end of the hour long shift, we built and packed over 13,000 meals and fed over 3,500 children for a year. This is one of membership's most attended events throughout the year and constitutes as one of their favorites. "Feed My Starving Children is hands down one the best projects we volunteer at. With almost all of membership in attendance, we not only bond with each other, but we pack more meals than we could possibly imagine - giving back has never been more fun," Lauren Twomey, a member since Spring 2014.
Love Takes Root: Loves Takes Root is an organization driven to help children around the world who are facing dire circumstances by delivering basic aid, education, and the seeds for a sustainable future. The organization was founded with a mission of cultivating the future of children worldwide. Through Love Takes Root, the Alpha Eta Chapter of AKPsi has been able to support children in Haiti by donating money, as well as installing solar panels for schools and buildings to receive their energy. Sydney Wrobel, member since Spring 2015, recently traveled down to Haiti, where she witnessed first hand the impact AH has had on the children's lives and spent her time interacting with the children, teaching them English, and helping out in the classrooms. By hosting fundraising events, creating care packages, and donating educational supplies, the AH Chapter hopes to continue having an impact on children worldwide.